The main grades of aluminium for ropp closures material include 1000 series, 3000 series and 8000 series aluminum alloy sheet, among which 1060 aluminum coil sheet, 3104 aluminum coil sheet, 3105 aluminum coil sheet , 5052 aluminum coil sheet and 8011 aluminum coil sheet, etc. 3105 and 8011 aluminum sheet for ropp closures are the most used material by major bottle cap manufacturers. The aluminum for ropp cap material is mainly used in the field of bottle cap packaging such as wine, beverage, and cosmetics. It can be said that the use of aluminum bottle cap materials is related to human consumption and use, and the product quality requirements are very high. Therefore, it is inevitable for the industry to choose high-quality manufacturers to buy high-quality ropp cap aluminum materials.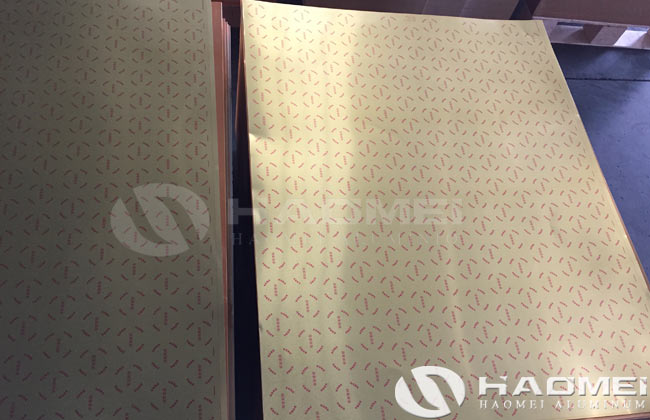 Aluminium for ropp closures has high gloss of the surface improves the aesthetics of the product, the high hardness and corrosion resistance ensure long-term use in special environments. To avoid the appearance of orange peel in the deep-drawing process of aluminum sheet coil materials, which will affect the aesthetics of bottle cap products and ensure the material strength of aluminum materials after baking, aluminium for ropp cap materials are required to have a high yield ratio and fine grain size. The loss of geometric waste in the deep drawing process requires the material to have a small ear rate. The aluminium for bottle cap material process must be completed through multiple processes such as cold rolling – foil rolling annealing thickness – annealing – foil rolling finished product – stretch bending straightening – slitting, etc. After the finished roll is produced, it has to go through multiple processes such as cutting, painting, drying, multiple stamping, and anti-counterfeiting marking, and finally produces a qualified ropp cap material.
The main thickness of 3105/8011 aluminium for ropp closures material is 0.15-0.3mm, and the tempers are O, H12, H14, H16, etc. The quality of products produced by Haomei Aluminum is guaranteed. The material has certain tensile strength, yield strength, elongation and compression resistance, deep drawing and other properties. So our aluminum for ropp aps material are exported worldwide and won good market reputation, the customers choose to repurchase for believe our product quality and service! If you are interested in aluminum for closure materials, please contact us to consult the lasted price!
Contact Us
1103, No.14 Waihuan Road, CBD,Zhengzhou, China
+86-0371-65621391