As a representative product of 6000 series alloy products, 6061 aluminium alloy sheet plate has stable performance, good plasticity and excellent corrosion resistance. 6061 aluminium sheet plate is widely used in battery explosion-proof casings, mask machine machines, mobile phone casings, mobile phone card slots, automobiles, molds, etc.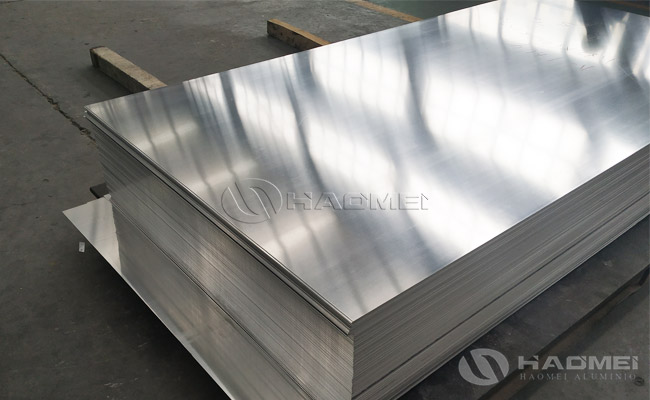 How much is 6061 aluminum plate per ton? It is related to multiple factors:
1, how much is 6061 aluminum plate 1 ton is affected by the 6061 aluminum plate processing fee.
The processing fee of 6061 aluminium alloy sheet plate varies according to the thickness, length, width and different conditions. For example, 6061o aluminum plates, 6061t6 aluminum plates, 6061t651 aluminum plates in different tempers, with different thicknesses of 2mm, 30mm, 100mm, and different widths, and for example, ordering of non-whole plates requires cutting. At this time, the price is different. There are many loss factors caused by labor and processing, users need to provide specific product specifications, and the business provides specific 6061 aluminum sheet prices.
2, How much a ton of 6061 aluminium sheet is affected by the market aluminum ingot price.
The general price of 6061 aluminum plate is based on the market price of aluminum ingots plus processing fees. The market price of aluminum ingots fluctuates to a certain extent every day. If the price of aluminum ingots is different, the overall price of 6061 aluminum plates will also be different.
3, The 6061 aluminum plate quotation is affected by the business model.
There are distributors, traders, and manufacturers selling 6061 aluminum sheet in the market. Different sales models affect the prices. In comparison, the prices directly operated by manufacturers are relatively cheap. Of course, users view more goods when they buy to choose high quality and low price 6061 aluminum sheet.
Haomei Aluminum is a large 6061 aluminium alloy sheet plate manufacturer and a listed company, we have been deeply involved in the aluminum processing industry for more than 20 years. Haomei Aluminum produces smooth, bright, and mill-free 6061 aluminum plate. In addition, Haomei Aluminum offers 1000-8000 series aluminum products, and more products such as 5052 aluminum plate, 5083 aluminum plate, 5086 aluminum plate, 3003 aluminum plate, etc.
Contact Us
1103, No.14 Waihuan Road, CBD,Zhengzhou, China
+86-0371-65621391