5083 aluminum plate suppliers Haomei in China ensure the high performance of the 5083 aluminum with resistant to corrosion, scratch resistant, uniform gloss on the surface. 5083 alloy aluminum plate is a relatively high quality aluminum plate in 5000 series aluminum plate, alloy aluminum plate with magnesium element added, 5083 aluminum alloy has excellent characteristics, and the product can be applied to rail car body, transportation vehicle, ship car, architectural decoration and other fields.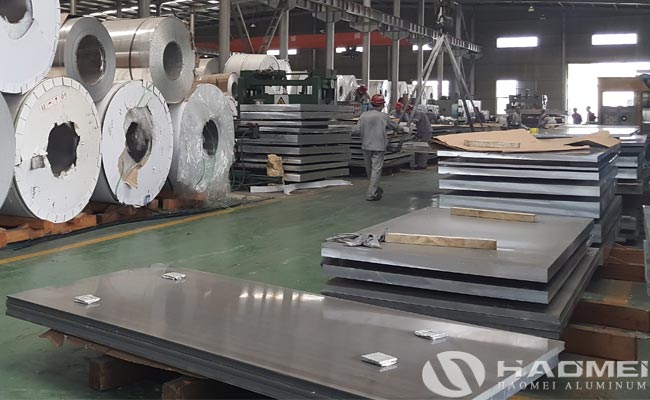 The high toughness, corrosion resistance and weldability of 5083 aluminum plate alloys provide a good choice for the ship type with strict requirements. The main alloying element in the 5083 aluminum plate is magnesium, which has good corrosion resistance and weldability, and medium strength. 5083 aluminum plate is used in the ship's common 5083H116/H321/H112 temper. Haomei Aluminum's 5083 marine grade aluminum plate has passed CCS China Classification Society certification and DNV Norwegian Classification Society certification, and has been successfully used on hulls such as yachts and cruise ships.
In addition, 5083 aluminum plate suppliers offer 5083 aluminum plate used for vehicles, aluminum alloy tank car body/tank, automobile fuel tank, gas storage cylinder, bus skin, coal truck, automobile roof/bottom guard plate, etc., 5083 medium-thick aluminum plate and ultra-wide 5083 aluminum plate have the typical use as mold, LNG storage tank, flange material, GIS high-voltage switch housing, precision machining, etc.
Contact Us
1103, No.14 Waihuan Road, CBD,Zhengzhou, China
+86-0371-65621391