5052 marine grade aluminium of Haomei Aluminum have pass the certification of DNV, CCS and ISO9001. At present, Haomei Aluminum's products such as 5052 aluminum sheet, 5083 aluminum plate, 5086 aluminum plate, 5454 aluminum plate and 5754 aluminum sheet have entered the shipbuilding market, and are mainly used in ship decks, engine pedestals, ship sides, ship bottom outer panels and other components.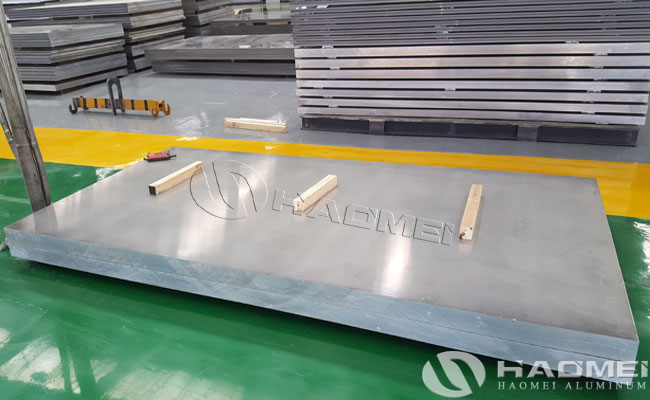 5052 aluminum plate is a professional marine aluminum plate, which is mainly used in yacht hulls and hull parts. 5052 marine grade aluminium plate has a higher magnesium content than other alloys, so it has a good rust prevention function. This is also one of the 5052 marine grade aluminum plates used in the hull. important reason. Magnesium has high strength, anti-rust function and corrosion resistance, which can well deal with the corrosion of sea water and fresh water. There is no peeling, bubbles, rough surface and local mechanical damage on the surface, and no cracks, corrosion spots and traces of nitrate on the surface of the 5052 aluminium sheet.
And 5052 marine grade aluminium is AL-Mg series alloy gold aluminum plate, which is the most widely used anti-rust aluminum. This alloy has high strength, especially fatigue resistance: high plasticity and corrosion resistance, and cannot be heat treated. Strengthened, the plasticity is still good during semi-cold work hardening, low plasticity during cold work hardening, good corrosion resistance, good weldability, poor machinability and polishing. Besides, 5052 aluminum sheet is often used for sheet metal parts of transportation vehicles and ships, meters, street lamp brackets and rivets, hardware products, electrical appliances shells, etc.
Contact Us
1103, No.14 Waihuan Road, CBD,Zhengzhou, China
+86-0371-65621391