5052 aluminum plate suppliers in China Haomei can produce 5052 aluminum alloy for mold, cans, shipbuilding, electrical appliances shell, home appliances and auto parts. Most of the molds are mostly made of medium-thick aluminum plate 5052 alloy. Compared with the previous casting molds, aluminum molds have a long service life and do not fall off, the service life of aluminum molds is much higher than other materials, and the waste aluminum can be recovered and preserved, so the cost performance is higher.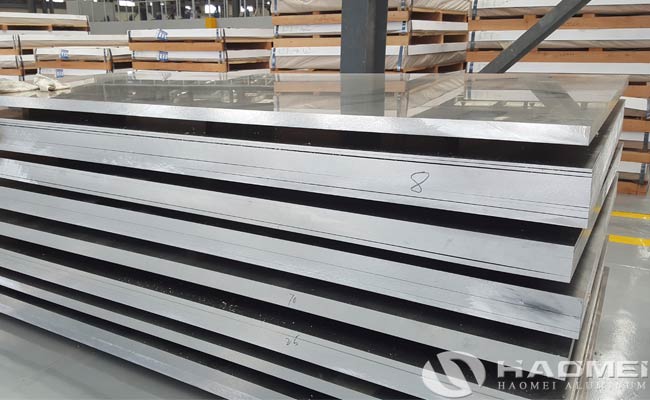 Among the aluminum plate for mold, the 5052 aluminum plate is represented, and the  aluminum plate 5052 h32 has a density of 2.72 g/cm3, it mainly contains magnesium and silicon element. The 5052 aluminum plate alloy is a cold-processed aluminum forged product suitable for applications requiring high corrosion resistance and oxidation resistance. 5052 aluminum plate has good usability, excellent interface characteristics, easy coating and good processability, can be used on low pressure weapons and aircraft joints.
The general characteristics of 5052 aluminum plate are excellent interface characteristics, easy coating, high strength, good workability, excellent processing performance, good corrosion resistance, high toughness and no deformation after processing, easy color film, excellent oxidation effect. 5052 aluminum alloy is a kind of alloy with a wide range of promising applications. As one of the 5052 aluminum plate suppliers in China, Haomei can supply 5-80 mm aluminum plate 5052 with great flatness, thickness tolerance and high performance.
Contact Us
1103, No.14 Waihuan Road, CBD,Zhengzhou, China
+86-0371-65621391