Haomei supply 3mm aluminum sheet with high quality, complete specifications, high strength, anode welding, good cutting performance, etc., The main products are pure aluminum sheet (grade: 1050, 1060, 1070, 1100), alloy aluminum sheet (grade: 3003, 5052, 5083, 5754, 6061, 6063, 7075, 8011). 3mm aluminum sheet products are widely used in stamping, home appliance industry, sheet metal production, decorative curtain wall, automotive industry, mold processing, shipbuilding, transportation facilities, pipe insulation, lighting, advertising signs and so on.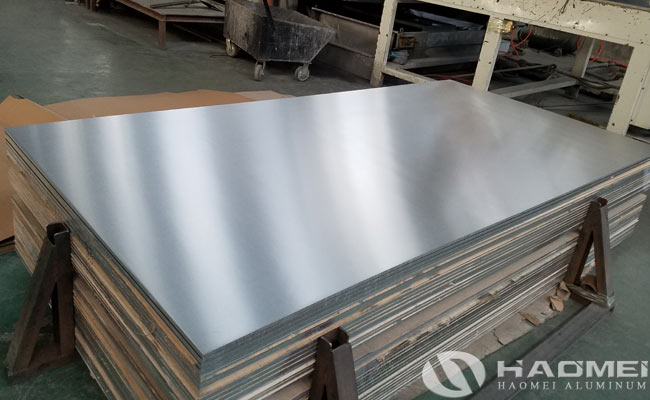 The advantages of aluminum aluminum sheet products are obvious. The whole thickness is from 0.2mm to 500mm. The material specifications are different, there are many types of alloy aluminum sheet, which are mainly divided into pure aluminum sheets, alloy aluminum sheets, thin aluminum sheet and thick aluminum plates. You can choose according to actual production needs. The entire aluminum sheet products play an important role in the solar industry, as well as in the cosmetics industry, in the production of air conditioners, refrigerators and TV sets. Aluminum sheet for jacketing can also be used in anti-corrosion insulation of power plants and chemical petrochemical plants. You will find that the aluminum sheet products are light in weight, strong in electrical and thermal conductivity, and have excellent physical and chemical properties such as corrosion resistance and recyclability.
In order to facilitate customers, we adopt also has a large-scale shearing machine and laminating machine for customers' processing. It can customize all kinds of conventional aluminum plates and special specifications of 3mm aluminum sheet.
Contact Us
1103, No.14 Waihuan Road, CBD,Zhengzhou, China
+86-0371-65621391