3105 aluminum coil sheet for closure caps also known as 3105 aluminum for closure caps material, 3105 Al-Mn aluminum is ideal material for processing pp caps. Aluminum closure caps are widely used in the packaging of products, because aluminum has good oxidation resistance, a dense oxide film is formed on the surface, which protects the original physical properties and has good sealing performance. It ensures that the product is not in contact with the outside world.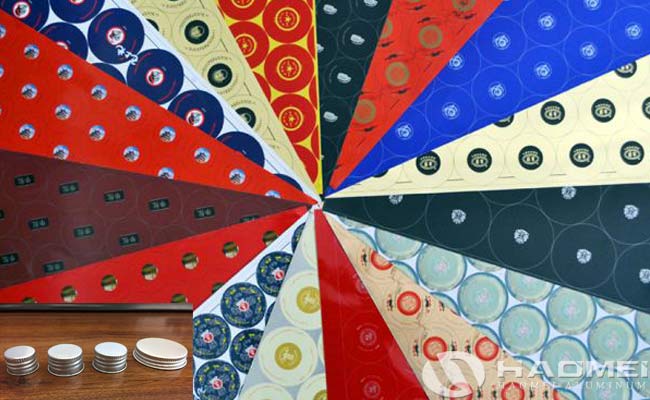 Besides of 3105 aluminum closure sheet material, there are are other aluminum for pp caps material on the matket, here are the briefly introduction of the specifications.
Alloy: 1060, 3004, 3104, 3105, 5182, 8011
Temper: H14, H16, H18, H19
Thickness: 0.15-0.5mm
Applications: bottle caps, cosmetic caps, can lids, wine caps
Process: hot rolling
The 3105 aluminum coil sheet for closure caps has a flat plate shape to ensure stable processing in the later stage. The thickness control is extremely precise, and the thickness tolerance of ±0.005mm can be guaranteed to fully meet the needs. 3105 aluminum closure sheet coil has the advantages of light weight, heat resistance, good conductivity, odorless, non-toxic, good printing effect, etc. It is also resistant to acid and alkali corrosion, durable, recyclable, economical and environmentally friendly.
Contact Us
1103, No.14 Waihuan Road, CBD,Zhengzhou, China
+86-0371-65621391