1100 aluminum sheet plate belongs to the pure aluminum plate sheet series, the aluminum content is 99.00%, with 1050 aluminum sheet, 1060 aluminum sheet, them three model are the typical models of pure aluminum sheet series. As we had talked about the difference of 1050 aluminum sheet and 1060 aluminum sheet, the topic of this article is introduction about 1100 aluminum sheet.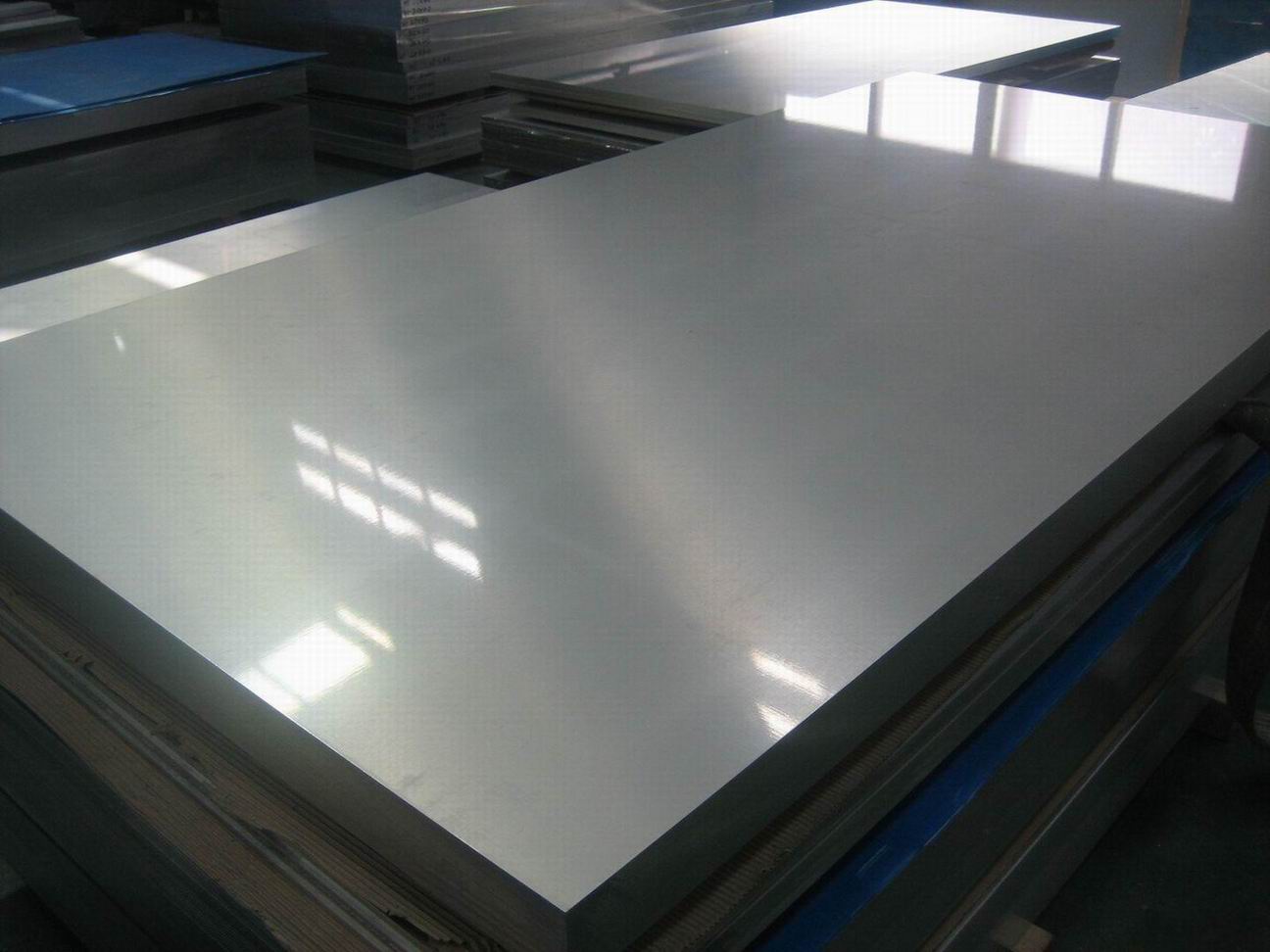 To 1100 aluminum sheet plate, the strength is relatively low, aluminum sheet plate alloy 1100 has excellent ductility, formability, weldability and corrosion resistance. The corrosion resistance of 1100 aluminium plate sheet can be improved further by anodic oxidation, and obtain beautiful surface at the same time. But it cann't strengthen by heat treatment. With high electrical conductivity and thermal conductivity, small density and good plasticity, 1100 aluminum sheet plate can produced to be all kinds of aluminum product through pressure processing. Other process performance are the same as 1050 aluminum sheet plate basically. 1100 aluminum sheet plate are general application in implements, radiator, bottle caps, printing plate, building materials, heat ex-changer components, chemical handling and storage equipment, sheet metal working products, hollow metal, welding key combination, reflectors, nameplate by drawing or spinning processing and so on, 1100 aluminum sheet can also be used as a deep stamping products and widely used in many field from cooker to industrial equipment.
What we have learned it general introduction about 1100 aluminum sheet plate alloy, as a typical pure aluminum sheet model, 1100 aluminum have more details, if you are eager to know more about 1100 aluminum sheet plate, now I am proud to recommend Haomei aluminum sheet to you, with all types aluminum sheet, we can provide our clients professional service, our responsible staff are ready to solve the problems on your business, what you need to do is get in touch with our, and we will return you with satisfied aluminum sheet and solutions.
Contact Us
1103, No.14 Waihuan Road, CBD,Zhengzhou, China
+86-0371-65621391