1 8 aluminum sheet also known as 1/8 inch thick aluminum sheet, 1/8 inch = 0.125inch, 0.125 inches = 3.175 mm. 1/8 aluminum sheet is a common used aluminum sheet thickness while applied to automobile, electrical, decoration, construction, industrial and other filed. Aluminum sheet manufacturers quote prices by ton, for this thickness is common and ordinary, the price is cheap, and aluminum sheet manufacturers will also have stock.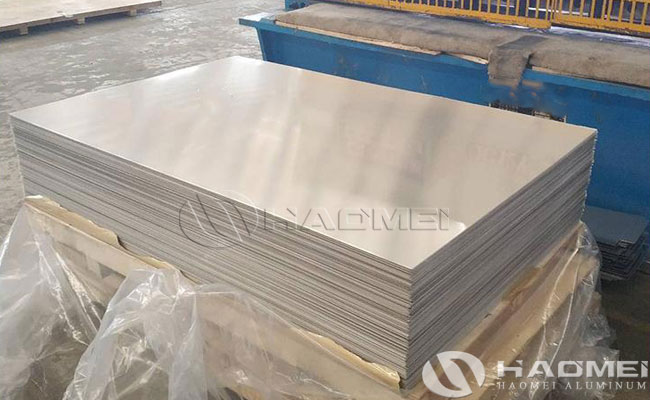 The price of 1 8 aluminum sheet is not only related to the specification, but also related to the manufacturer's processing fee and different uses. Salesmen will give you the most satisfactory price according to your use. The aluminum sheet is charged by weight, the larger the aluminum sheet size, the higher the unit price. Different aluminum sheet manufacturers have different processing fees, and aluminum sheet processing fees in different alloy states are different. Take 1060 as an example. According to the unit price of 3mm thick 1060 aluminum sheet, to calculate the price of aluminum sheet, it can be obtained by weight per square meter * unit price.
The price of 1 8 aluminum sheet does not change with the change of the region. The focus is still on the processing fee and freight. If the freight is cheaper, the price of aluminum sheet will be cheaper. Haomei Aluminum has sales on line for 24 hours, and you can also send us email, welcome to inquire.
Contact Us
1103, No.14 Waihuan Road, CBD,Zhengzhou, China
+86-0371-65621391