Aluminum Corrugated Roofing Sheets
Aluminum Corrugated Roofing Sheets
Material:Color Steel Sheet
Color:Customized
Width: 665mm-1000mm
Thickness: 0.13mm-0.70mm
Product description:Though the aluminum corrugated roofing sheets is a good conductor of heat, its high reflectivity of radiant heat and light (75 to 80 per cent when new, 60 per cent after several years) keeps the inner temperature stable.
Aluminum corrugated roofing sheets
1. Width: 665mm-1000mm
2. Thickness: 0.13mm-0.70mm
3. Length: 1000mm-5900mm
4. Zinc Coating: 40g~275g/m2
5. Mould: Various Types
6. Packing: Export Standard Packing Steel Pallet
7. MOQ: 25MT/Size
8. Capacity: 300,000MT/Year
product advantage of aluminum corrugated roofing sheets:
1.Corrosion Protection:
Avoidance of galvanic corrosion which can be a problem when aluminium is in contact with certain other metal in a corrosive atmosphere.
Avoidance of crevice corrosion which might occur when corrosive salts, soot, dirt or sand can be driven into crevices, overlaps or interfaces of which the aluminium sheeting forms a part
2.Design Versatility
Haomei roofing systems with highly durable profiles and numerous colours and gauges offer unlimited scope for design creativity on new to industry, re-build, and repair and refurbishment projects.
*Can be curved or bull nosed
*Smooth curving
*Outstanding durability
*High performance
*Simple and fast installation by trained personnel
*Wide selection of colours
*A range of gauges, shapes and profile options
*Fully recyclable
*Environmentally friendly
*A complete range of components and accessorie
3. Efficiency
*Aluminium has a built-in corrosion resistance
*It can stand unprotected where it is subject to the aggressive elements
*Aluminium is age resistance and non-sensitive to UV rails
*Durable and versatile
*Little or no maintenance required
*Exceptional spanning capabilities
*High residual value
*Recyclability
*Low cost over life of building
4. Environmental Friendly
*Only 5% of original energy used to produce aluminium is needed for recycling
*Aluminium can be recycled for generations without limitations
*Aluminium is the third most commonly occurring elements in the earth's crust.
*An insulated Ziptech roof structure can assists in reducing energy consumption and costs.
*Haomei is the supplier of aluminium-specific roofing systems that provide aesthetics pleasing and structural integrity.
*Haomei standing seam roofing system is designed specifically to compliment the durable and cost effective properties of aluminium.
*Haomei provide designers / architect with a huge flexible for innovative and aesthetically pleasing roof shapes.
*Smooth curving and on site tapering, extreme resistance to wind uplift and excellent thermal properties are few key benefits of the superior weatherproof roofing solutions.
*The light weight of aluminium, combined with ziptech's highly efficient installation method means installation of long lengths on site.
5. Finishes
All products have the same finish that is:
*Mill finish in its natural sense
*Aluminium can be surface treated in a range of colour tech G4 and colour Tech PVDF wide rand of colours
*Stucco Embossed
6. Formability
*Aluminium has excellent formability
*It can be rolled, bent, pressed, die cast, roll formed, anodized etc.
7.Performance
*Performance under fire, aluminium roof sheeting is non –combustible and non flammable
*Due to low melting point of (640 degrees) aluminium self venting occurs directing heat to atmosphere resulting in localised damage
*Natural non corrosive resistance
*Aluminium roof sheeting has a higher resistance to denting than other metal due to its greater energy absorption properties and high strength
*Aluminium will not shatter or rapture when hit by hail stones
*Aluminium will absorb the impact of the projectile thereby minimizing physical damage and maintaining water tightness.
*Due high electrical conductivity, aluminium offers one of the best protection from electrical storm if roof is properly earthed
*When aluminium is exposed to air / water a hard oxide film will form to protect against any atmospheric conditions and effectively stifles the rate of further attack.
8.Quality
Haomei Roofing product are produced to exceptionally stringent quality and performance criteria which conforms to GBT6891-2006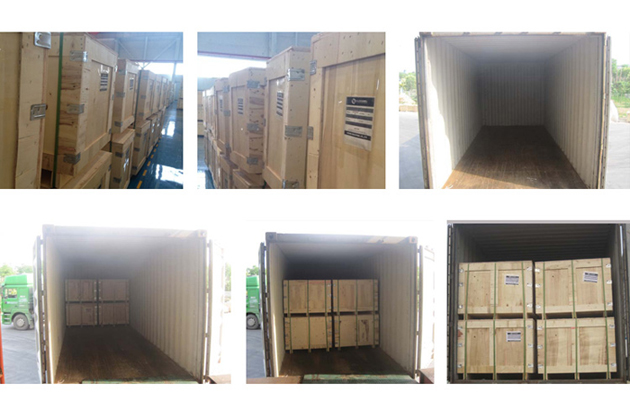 Haomei Aluminum Sheet Plate
We have what you're looking for in Aluminum Sheet. If you need Aluminum Sheet such as 3003 Sheet, 5052 Sheet and 6061 Sheet, we've got you covered,we can provide qualified products to you. In addition,we have various series of Aluminum Sheet from 1050-8011. Save time and money when shopping www.aluminumsheet.net with our speedy navigation, commitment to best pricing and best service on the internet.
Contact Us
1103, No.14 Waihuan Road, CBD,Zhengzhou, China
+86-0371-65621391